How to Let Others Know about your Guest Posts?
A few days back I read one article on Which one is Better – Article Marketing or Guest Blogging? Having an experience of around 7 years in the field of web and internet marketing, I can tell you that it is guest blogging which is more effective than the article marketing these days.
Both article marketing and guest blogging are the way to promote your website and business in the online world. Guest blogging is the best way to spread your name and business. If you are a blogger then you should write guest articles on other websites. Now the million dollar question is how to let others know about your guest posts?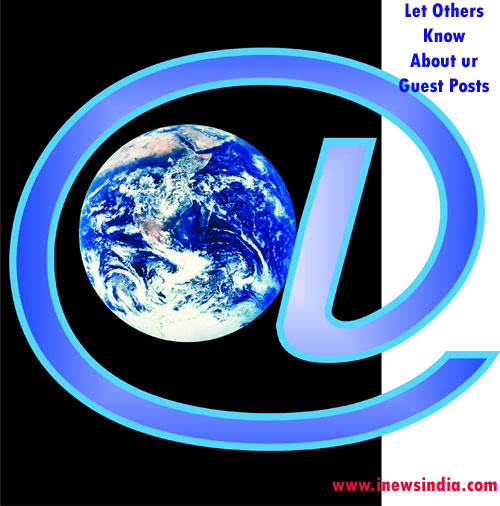 Here are some of the ways through which you can spread the word about your own guest posts. The first and the most simplest option is to write a weekly, bi-weekly or monthly blog post about your guest posts. Even you can post the link in every blog post which you write in the way I attached in the first paragraph of this blog.
Another option is that you can create a category of your guest posts, and you can post a blog for each of your guest posts and store them in that category. It is a well organized manner to store link to your all the guest posts.
Another way to let your readers know about your guest posts is to post blogroll or sidebar links to your guest posts. You can simply put the heading as My Guest Posts and can only post the title of each guest posts, or you can also include a few lines in the form of description with the title.
One of the most interesting ways of doing the same is that you can share your guest posts to your readers by sharing them in the social networking and bookmarking sites. I am sure that your followers will surely like it and appreciate the same too.
If you really want to become a well known blogger, then you should let others know that you are a blogger. The first step of doing so is to write posts and then spreading the awareness about the same.
If you Like Us then Share Us As Well

You May Also Like to Check These Posts:
Tags:
Article
,
Article Marketing
,
Blog
,
Blog Post
,
Blogger
,
Blogging
,
Blogging Tips
,
Blogroll
,
Blogroll Link
,
Business
,
Category
,
Description
,
Guest Articles
,
Guest Blogging
,
Guest Posts
,
Internet Marketing
,
Link
,
Marketing
,
My Guest POst
,
name
,
Online World
,
Promote Business
,
Promote Website
,
Sidebar
,
Sidebar Links
,
Social Bookmarking Sites
,
Social Networking sites
,
Title
,
Web Marketing
,
Website
,
Write Posts
About The Author
Hi friends, my name is Alok Vats, and I am the owner of this website I News India. From last six years I am trying to build this website, I started this website from scratch and then with the help of my friends like Pooja, Prachi, and Divya I published many articles over here. Recently Harshita, Tanmay and Aayushi too joined my website, and am really glad to share some articles written by them over here. I am sure many of you would love the same. These days I am managing the site with myself only and the focus is to share blogs on the topics like Blogging Tips, Self Improvement, SEO, and all other things which can make you to enhance your life.