Best Baby Prams & Strollers Available Online in India!
/
Being a parent of your child is a heavenly feeling and makes us feel special. Carrying our baby is strollers will help them to enjoy the world with us. When your baby starts to crawl or tries to stand, this is the time when we want our baby to run around us in walkers.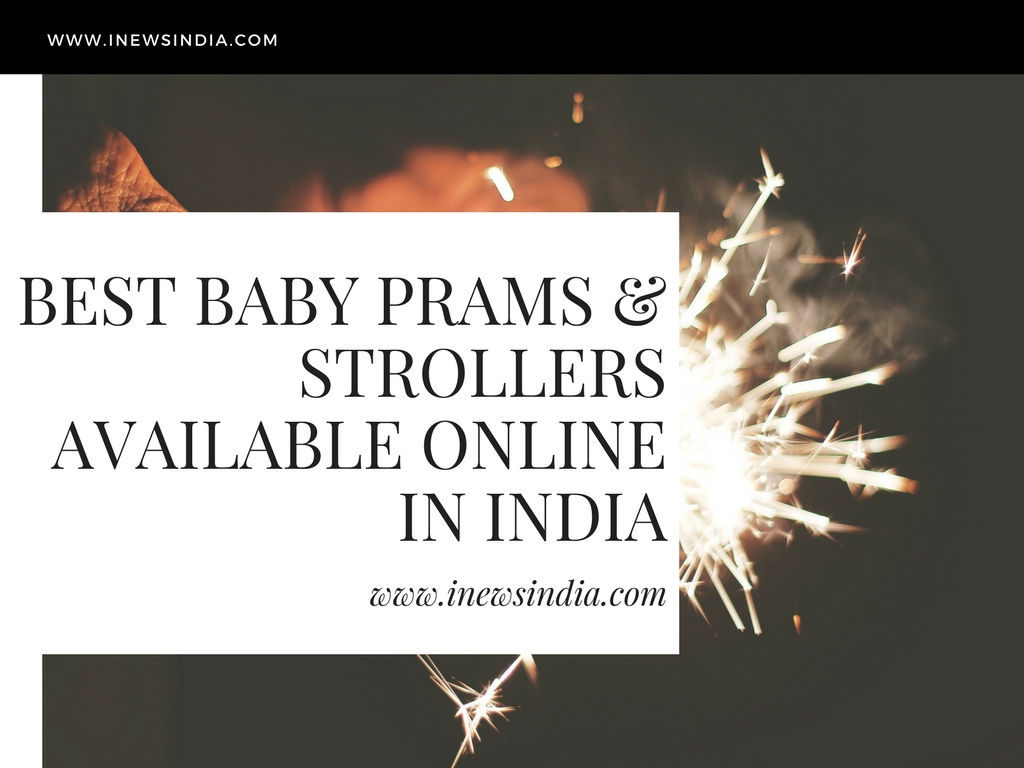 When it comes to our kid, we try to get the best and top-notch quality products for them. Here are some of the best baby prams, strollers and walkers that be easily bought online to ease your hectic life.
R for rabbit multicolor stroller
Being in this mobile world, make your baby mobile too. With parenthood, you can hang with your baby easily and conveniently. The R for Rabbit stroller is quite safe and is an excellent quality stroller. The suspension of the stroller is just amazing and can be folded easily.
The stroller helps you to lock the stands and can easily carry. The front wheel brakes help you ride your baby safely.
The stroller comes with bottle holder and a removable front tray to feed your baby. The stroller can be easily bought from various online stores such as Amazon or Flipkart at just Rs. 7650.
2. Mee Mee baby pram
Our baby should be kept comfortably and safely for their perfect growth. A perfect growth can be harness in Mee Mee baby pram. This pram is ideal for your baby for babies below the age group of 3. The Mee Mee baby pram cum stroller allows us with easy portability, effortless storage and convenient in maintenance.
The upper hood of the pram has a window which helps us to see our baby. The pram also has a pouch for storing baby essentials. The reversible handle allows the parent to turn the baby around facing their mum or dad being seated on the pram.
The pram is available in online stores such as Amazon and many other online stores at just Rs.   4499.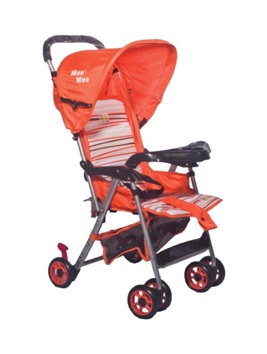 3. Panda baby walker
Walkers are amazing to encourage our baby to take their first step. The panda baby walker is quite amazing with featuring adjustable heights, music play and a tray to feed your baby on time. This sturdy and stable walker helps our baby safely land their first step on the earth and learn to walk.
The panda baby walker comes with an amazing price at just Rs. 1650 on various online stores such as Amazon, Snapdeal and much more.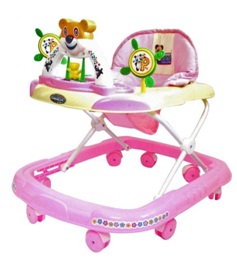 4. LuvLap Sunshine baby stroller
Give your lap's pleasure to your baby in this stroller. The luxuriously cushioned sunshine baby stroller helps your baby to feel your lap. The stroller comes with extra comfort and safety for your baby with various features such as elongated handles, reversible handles, firm wheels, and brakes and much more at just eye-catching price Rs. 4199. The stroller can be easily obtained at your doorstep from buying it through online stores such as Flipkart. If you are looking more variety, you may want to visit Review Station: Baby Prams Online in India.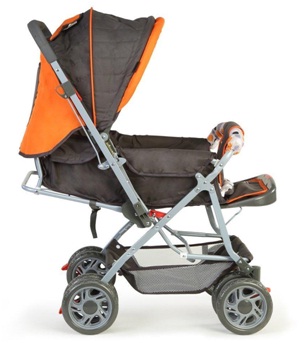 The above were some amazing strollers, baby pram and walkers for your baby to make them feel safe as like mother's lap.
If you Like Us then Share Us As Well

You May Also Like to Check These Posts: