Want to Learn English in a Fun Way?
/
Many people like us who have a tight hand in English want to learn it in a fun way. If you too want to learn English in a fun way, then you reached the right place.
I haven't written any blog post during last few months, but yesterday I decided to write a new blog post once again, and the topic which came into my mind was something related with Education. Like me, there are many people out here who have a tight hand in English. I hardly believe that whatever I write has correct Grammar or written properly, still, I try to write something again and again.
Who gave me that courage to write such poor blog posts?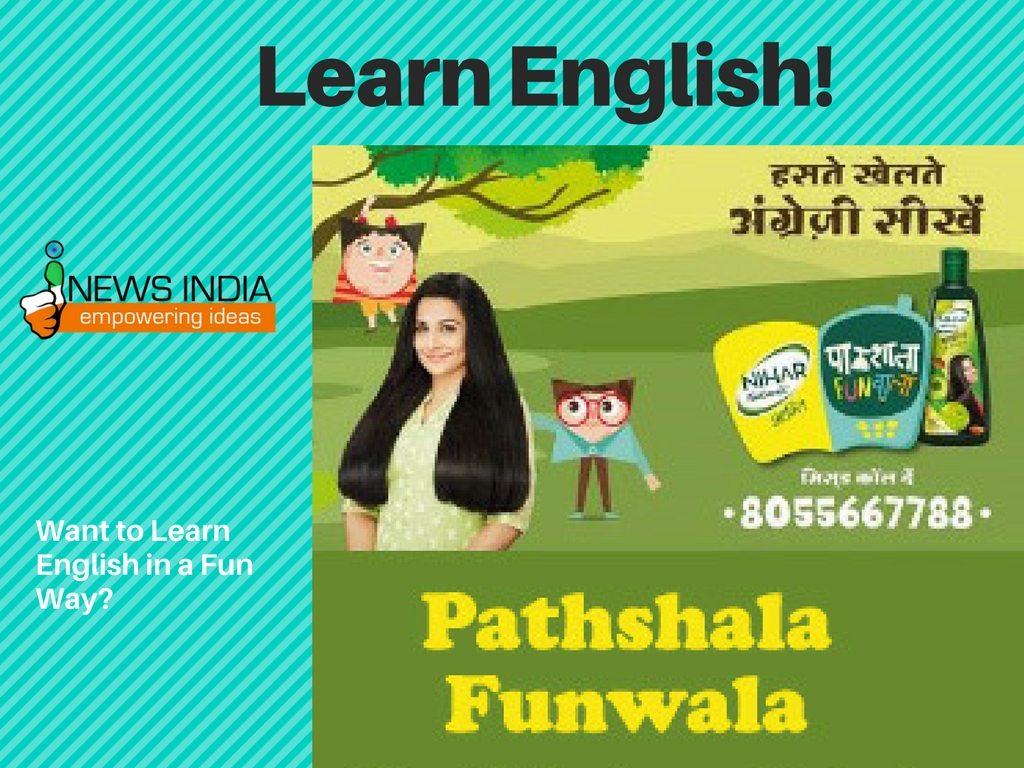 I guess it is my own confidence that I can deliver an English through which I can be able to pass on my message. This is something which is keeping me in the blogging industry since last ten years, despite having such poor English. And somehow my readers are also tolerating me.
Although when it comes about our next generation, we don't want to put them in the same situation through which we came out. We don't want to have our kids the poor level of English knowledge. This is something which inspired me to blog about Pathshala Funwala, an initiative by Nihar Shanti Amla, in association with Blogadda. You probably won't know about them, but they are doing such a noble thing.
Pathshala, which is a Hindi term used for Schools, and Funwala which is a Hinglish term used for the Fun Way, in combination Pathshala Funwala means Schools in a Fun Way is an initiative by Nihar Shanti Amla, a leading hair oil company of India. It is an effort to provide easy education to all anywhere and anytime.
If you know a child who wants to learn the English language, or there is a child at your home only who has the interest to learn English, but don't have the access, you should remember a toll-free number 8055667788, and tell them to dial it and learn English in a fun way. It is no doubt a simple and fun way to learn English and you would feel the pride to share the number with those kids, like the way I am feeling right now.
I would also suggest you all share this toll-free number 8055667788 to the schools too which can get benefits of this initiative and teach their students in a fun way. English for some kids is a very difficult subject and the initiative taken by Pathshala Funwala is really interesting.
If you Like Us then Share Us As Well

You May Also Like to Check These Posts: