London Film Festival – 2013!
/
London, England is a city with many kinds of entertainment, but every Fall there's nothing not much more exciting event than the BFI London Film Festival. It happens every October, held under the auspices of the British Film Institute. In its 56th year, the London Film Festival is Britain's grandest film event and a bonanza of worldwide cinema. It's recognized around the world for promoting the best in cinema.
Critics are provided a wide ranging selection of over 300 films in a variety of themes and the public gets to see that which they might not otherwise. There are submissions from some 50 countries consisting of everything from feature films to documentaries.
The Festival opens and closes with major red carpet events that heighten the mood, drawing lavish media coverage as stars come to be seen as award contenders and presenters. The LFF also showcases up and coming film makers who get a chance to show their work as the festival promotes the best of film from around the world. Restored films recently given the "tlc" so many old films are deprived are also shown.
There's more than watching movies, too. A whole list of events about film making, including forums, lectures and classes are on tap. There's even question and answer sessions with film making insiders, including directors, producers and actors.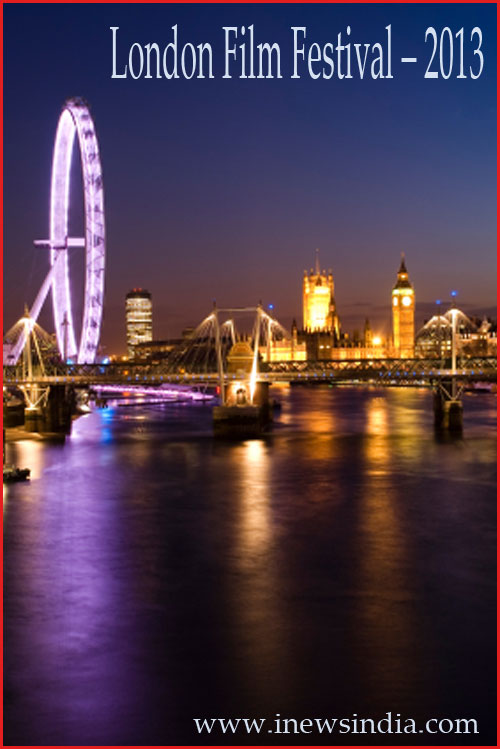 The most recent BFI festival was held in October of 2012. The Jacques Audiard directed "Rust and Bone" was the winner for best film. It was his second award, his first coming in 2009 for his film "A Prophet". Sir David Hare, President of the Official Competition jury, awarded the prize. Some of the other films nominated last year include "After Lucia", "End of Watch", "Fill the Void", "Everyday" and "Seven Psychopaths". There were twelve in all.
Two BFI Fellowships were awarded in 2012. Actress Helena Bonham Carter received one for her acting in the film "Great Expectations" while Tim Burton earned the other as director of the film "Frankenweenie". In 2009, in addition to the long-standing Sutherland Trophy and The Grierson Award, the London Film Festival presented awards for Best British Newcomer and, most exciting for the cinema attending public, Best Film. The first was in 2009 and went to "Un prophète". In ensuing years this award was given to "How I Ended This Summer" in 2010, "We Need to Talk About Kevin" in 2011 and last year's winner "Rust and Bone".
It's too soon to say what 2013 will bring, but rest assured the world of movie fans and insiders alike will be watching. So, if you're in London in the autumn of 2013, after you've bought London Theatre Tickets and visited museums, consider the BFI.
About me : This guest post is written by Angelina Lawson on Behalf of Boxoffice London, aspiring filmmaker and collector of super hero memorabilia! She also enjoy cooking and occasionally, sketching.
If you Like Us then Share Us As Well

You May Also Like to Check These Posts: