How Significant is Your Life?
/
Every individual's life is significant in one or the other way but how can you grant it some more value and significance. Have you ever tried evaluating your own significance in this world filled by millions of people? Have we ever contributed to the world and has our contribution made any impact on anyone? Or is it just our family and friends which matters to us? Are we living a significant life?
George Bernard Shaw once said "To be used for a purpose recognized by yourself as a mighty one…I am of the opinion that my life belongs to the whole community and as long as I live, it is my privilege to do for it whatever I can. I want to be thoroughly used up when I die, for the harder I work the more I live."
According to him life is not a brief candle rather a splendid torch. One should rejoice in life for one's sake. He is holding the splendid torch for the time being and wish to burn it as brightly as possible before handling it to the future generations.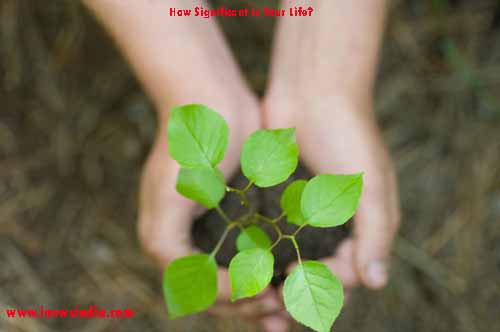 The notion of gratitude and service in one's life is very important. No matter whether it is a big picture or mall, local impact or global, one should keep gratitude and service in one's mind. Helping others, making your family happy and staying connected is in itself a great task. But the question here is am I making a difference at any level? And if it is so then how am I going to measure it? What and who is going to be my apparatus for measurement?
So, here I am providing you a short list to determine the value of your actions. It will work as a reminder and help you focus on matters which matters to you most. However you would still be wasting time but it will help you refocus on significant matters of your life.
Here are few questions which you should ask yourself daily:
Did I serve my community in any way whether it is global or local?
Have I given anything to anyone without expecting anything in return?
Have I taken any special efforts to take care of my mind?
Have I done something to take care of my body and spirit?
Did I taught, mentored, coached or helped anyone?
Did I make any impact on someone else's life by doing something?
Did I got involved with my family members?
Did I make a presence between my friends or colleagues?
It is not possible that you tick off everything on your list. Someday you finish it and someday just half of them but it works as a continuous motivation in the right direction and provides you with feedback.
One should never forget their relationship with others no matter how busy you are you should always stay connected. Try and bring more value and significance into the relationships. Spend some quality time with your spouse, family and friends. Sometimes just sitting and chatting with them is just great.
If you are able to answer all these questions in a positive way then your life is definitely significance and if not then you should try and make it significant.
If you Like Us then Share Us As Well

You May Also Like to Check These Posts: