How to Balance between Professional and Personal Life?
/
People who are satisfied with their life have one key to happiness- balance. If a person knows how to balance work and play, then you will have more time to do the things that you want to do and spend more time with your loves ones. Finding the balance between professional and personal life can be a big challenge to a lot of people. There are certain guidelines that you can follow on how you can organize your life. Read on!
Prioritize
You should know the things that are important to you. Do not do the things that are not critical. For example, try not to join work groups or have extra curricular activities that does not give you growth or improve you as a person.
Communicate with your employers
Every company has a policy that you should follow. But you always have options. If you want to shift your schedule to spend more time with your family, try to have an open talk with your immediate boss and let them know your situation. Most often than not, most companies bend some rules when it comes to domestic issues.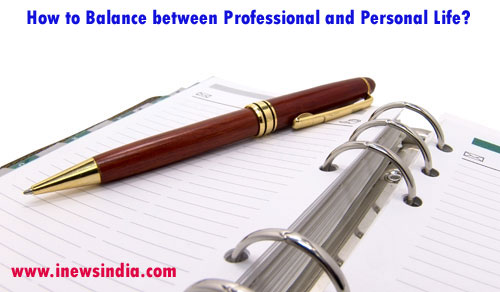 Time management
Time management can do a lot of wonders. If you know how to have work limits, then you will enjoy your personal life even more. It is best to keep your work in the office and try not to work at home so you can spend more time with your family.
Enjoy your work
To be able to have a good professional life, you should love your work and enjoy what you do. If you do, then you will not feel stressed out and burned out. This way, you can get out of your office happy and ready to face your personal life ahead.
Spend some time with yourself
Always take a breather from work. Do the things that you enjoy. If you are someone who is into sports, then spend a day just doing your thing. It won't hurt to buy yourself a gift every so often- you deserve it for your hard work.
If you Like Us then Share Us As Well

You May Also Like to Check These Posts: