What do Women Want from her Partner!
/
Do you know what do women want from her partner? A marriage or a relationship is something which has many expectations to be fulfilled. Especially for women, they demand something extra from her partner, so all men should know about these so that they can have a happy relationship.
1. Understanding: The first thing women need is that her partner can be able to read her mind, which is unfortunately very difficult for the men. It's a fact that most men are not a good reader of the minds of their partner. To overcome this problem, you should try to listen her properly. It will help you to understand her in a much better way. When you can be able to develop a good communication with her, then you can easily understand her interests, desires, hobbies, passions and choices. Appreciation and the supports from her partner are the two most pleasurable things for women.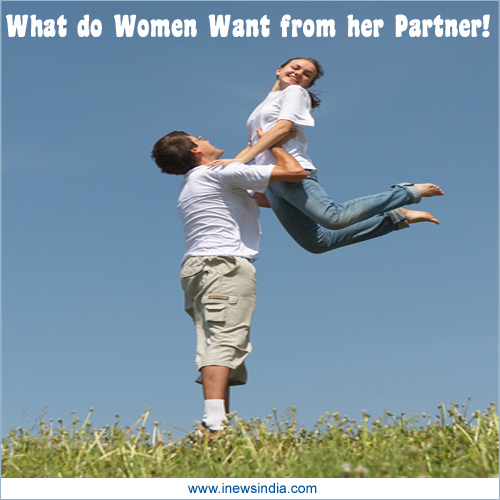 2. Love: Anything which can give pleasure to them is the feeling that they are loved. You can display your love by the way of Gifts, your Gestures and the Comforts. A bit of flirt along with the romance increases the pleasure, but remember that the flirt should not cross the limit.
3. Honest: Honesty is the best policy to win the heart of women. They always expect their man to be honest with them, and it is good too. They cannot stand the lies from their man, and infidelity is something which can ruin your relationship too, as they cannot tolerate it. Well, frankly speaking women are not that much smart to understand that her man is cheating, but you should never try to cheat her, as the end result of cheating comes in the form of the break-up. If the man is loyal the women will feel more secured and relaxed with her man.
Other than these three women also need respect from her man. I still remember the day when I insulted my girl friend in front of a few relatives of mine and it remains in her mind for a long long time. So I will always suggest you to respect her. What you give is what you get in return, so always try to respect her, be committed to her, be honest to her, understand her and love her too.
If you Like Us then Share Us As Well

You May Also Like to Check These Posts: