Steps Required to Stop Anger before it becomes Too Late!
/
One of the most negative aspects of the personality of a human being is "Anger". In my views, anger is the negative outcome of a person. It is one sort of very strong emotion but in a negative manner and I really dislike showing anger to anyone. Sometimes it really becomes very difficult to face the person who is in anger and thus it causes hardship for the person who is experiencing the anger of another one.
In my honest opinion, anger is the worst aspects of your personality. It is not good to show the anger, as it can ruin your self-confidence and self-esteem too. Sometimes it is also bad for your health, like it can increase the blood pressure, and cause damage for your heart too. Angry people sometimes forget about what they are doing, or what they are saying. Sometimes they even hate themselves too.
A few days back I was reading in a newspaper that anger is something which can even increase with time, means the more anger you are, you can become even more angry next time. So it is something which requires your control, and it should not be displayed to others.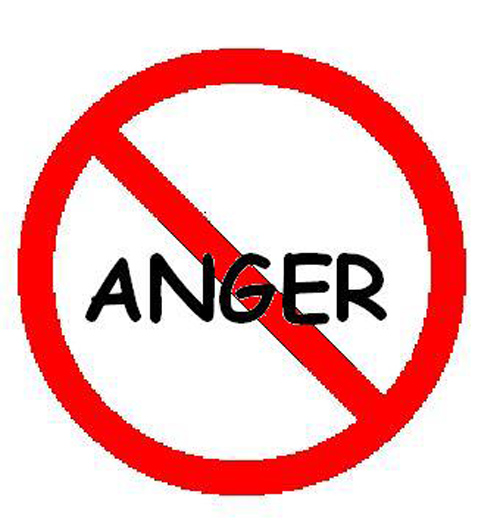 Another side effect of the anger is that you can become angry to some innocent people too. It can hurt him or her too, and you can be able to lose a very good friend of yours. So before it becomes too late, you need to control your anger. You need to do these things to control your anger:
1. Take a long Breath: Long breath is considered as the best medicine for your anger. Whenever you feel bit anger you can take a long breath to control it. It will provide a bit of relief to you and your anger will be a little bit controlled.
2. Check the Source of Your Anger: If you are a frequent anger, means you get angry every time, then you must need to check the source of your anger. You need to consult a psychologist, so that he or she can figure out the source of your anger and they can even advice you to remove it. You need to take it seriously as it can have some emotional touch too.
3. Try to Release Anger in Proper Way: It is something which everyone needs to learn. Expressing your anger in a proper manner is an art. To keep the anger inside your heart will damage you only, so you should know how you can throw it out. I know a friend who always jumps to listen music when he gets angry. Music is something which absorbs his anger. Thus you need to find out how you too can release your anger.
4. Learn how to express your Feelings: Expressing your feelings in a right way is an art. Learn how you can express your feeling, by describing what is going on in your mind. If you are unable to express your feelings in a proper manner then it can damage your brain too, or bring more loads on your heart too. Always remember one thing that you should not express something bad about the other person's character, behavior, attitude or intent.
There is a term which is related to anger, it is chronic anger. Frankly speaking it means that you are angry all the time. It is really serious and you need to consult the doctors about it. Anger is reciprocal to the relationships. The more angry you are, the less relationships you will have. So before the anger can affect your relationships you need to kill the anger inside you.
If you Like Us then Share Us As Well

You May Also Like to Check These Posts: